29th Annual Juried Exhibition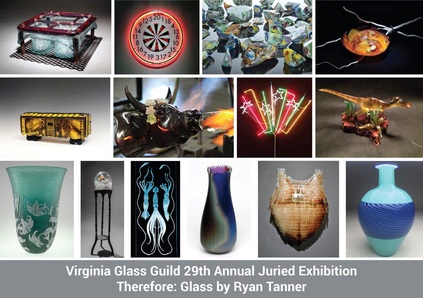 ---
October 15, 2016 to December 4, 2016

The Charles H. Taylor Arts Center
4205 Victoria Boulevard
Hampton, VA 23669
Jurors:
Douglas Heller and Katya Heller
Director and Associate Director of
Heller Gallery, NYC
Awards from VGG total $1600! Scholarship Awards from VGG total $2,000
The Hampton Arts Commission will award an additional $500!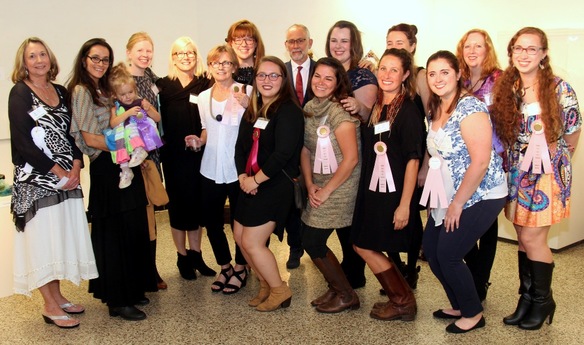 Awards
---

Best in Show
Suzanne Peterson ~ The Weight of Overindulgence

Hampton Arts Commission Award
Gayle Forman ~ Snow Globalization

Second Place
Edward Francis ~ Small Parts Collection

Third Place
Heather Hartle ~ Body of Work

Awards of Excellence
Jenn Detlefsen--Deeper Than Skin
Hannah Kirkpatrick--Mark of the Maker

​

Honorable Mention

Barbara Atkinson--

Vintage Lace Collar

Beth Barclay--

Platter-Patterns in Green

Ali Feeney--

Words of My Mother

Kelsey Finnie--

Spontaneous Glass Doodles

Meredith Lopez--

Bind

Kimberly McKinnis--

Mother Mary Full of Grace

Charlotte Potter--

Breastplate

Ali Rogan--

Aerodramus Avis Nidum

Julia & Robin Rogers--

Auspicious Prince

Emilio Santini--

Theseus' Helmets

Joshua Solomon--

Artic SkiesScholarship Awards

Clay McGlamory

Cathy Jo Ramsey

Ben Carl Riley

Lisa Mosser
---
Therefore: GLASS by Ryan Tanner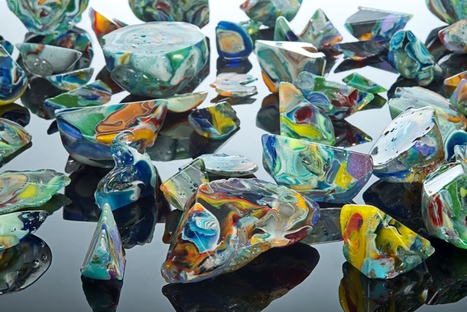 The exhibition title "Therefore" is based on the idea that every piece I work on in the show will be a "remnant" or something with a second life. Within every maker's workshop, evidence of the efforts performed on each finished piece can be found coating tools and gathered at the bases of machines. Although these remains are considered waste, I find these traces of labor to hold a great amount of importance. The accumulation of each mark on a tool and every pile of dust becomes a physical representation of the entirety of actions a crafts person has imparted onto their work." ~RyanTanner's

​ Best in Show Award in the 2015 Virginia Glass Guild Juried Exhibition.
---
---
---
​Studio Glass: A Field in Transition
Douglas and Katya Heller's Lecture
Saturday, October 15, 2016 2:00 PM
Chrysler Museum of Art Auditorium
1 Memorial Pl, Norfolk, VA 23510