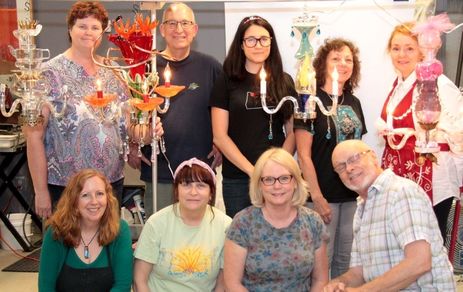 May 26-28, 2017
Cristallo Art Center
11835 Canon Blvd.
Suite C103
Newport News, VA
757-596-3551 or arogan@cristalloartcenter.com​
​Mixed media artist, Susan Taylor Glasgow, takes you through the engineering basics of creating your own mixed media lighted and hanging sculpture. Students will learn about the very specific world of lighting hardware and will design their own sculptures using found objects and fused glass components created during class. Feel your imagination is bigger than 3 days? No worries, students will learn everything needed to complete their sculptures in their own studios, including basic electrical wiring, safety, and assembly of lighted works.