​GAS Conference ~ Virginia Glass Guild ~ Tech Display Booth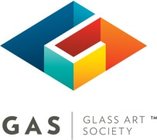 Come by and see what The VGG has to offer and meet some of artist of Virginia.

Thursday June 1, 11:00am-1:00pm
1. Cathy-Jo Ramsey
2. Fran Ward

Thursday June 1, 1:00pm-3:00pm
1. Clay McGlamory
2. Margot Thigpen

Thursday June 1, 3:00pm-5:00pm
1. Ben Carl Riley
2. Carolyn Riley

Friday June 2, 11:00am-1:00pm
1. Cathy-Jo Ramsey
2. Sabrina Cordovana

Friday June 2, 1:00pm-3:00pm
1. Lisa Mosser
2. Richard and Tatiana Watson

Friday June 2, 3:00-5:00pm
1. Ben Carl Riley
2. Carolyn Riley

Saturday June3, 11:00am-1:00pm
1. Lisa Mosser
2. Inga Wade

Saturday June 3, 1:00pm-3:00pm
1. Clay McGlamory
2. Dan Kistler
​
---
VIRGINIA GLASS GUILD MEMBERS ATTENDING THE CONFERENCE:
PLEASE STOP BY THE VGG TECH DISPLAY BOOTH TO PICK UP A VGG LOGO FOR YOUR CONFERENCE PASS. HELP SPREAD THE WORD ABOUT THE GUILD!
MANY THANKS TO DAN KISTLER FOR DESIGNING AND DONATING VGG LOGO T-SHIRTS FOR THE TECH DISPLAY BOOTH STAFF TO WEAR.
​
MANY THANKS TO ALL WHO VOLUNTEERED!
​