The Guild's annual Silent Auction is the primary fundraiser supporting the Educational Scholarship Program. Beginning Saturday, October 15 these pieces may be purchased prior to the auction at a special "BUY IT NOW" price. Enjoy viewing the artwork created by the Guild's talented artists.
---




BUY
​ IT NOW!

1 .Call The Charles H. Taylor Arts Center to BUY IT NOW! 757-727-1490
Location: 4305 Victoria Boulevard Hampton, VA
2. Saturday, October 15 or Sunday, October 16 during business hours 1-5 pm
3. Credit card information will be taken over the phone by The Charles H. Taylor Arts Center office staff and processed by Virginia Glass Guild treasurer. The credit card charge will read danddsmith@cox.net and an email will be sent to the buyer to confirm purchase.
4. Visit The Charles H. Taylor Art Center during the business hours listed above to make an art purchase by check or cash.

Purchased art work must be picked up by Sunday, October 16 at 8:00 pm.​
---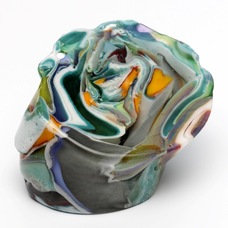 Artist: Ryan Tanner
Title: Residual Rock-A Year of Collected Glass
Medium: Blown Glass (3"X 4")
Value: $200
​BUY IT NOW: $100

2016 Solo Show
---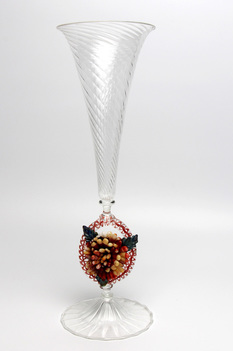 Artist: Emilio Santini
​Title: Tipetto
Medium: Flameworked Glass
Value: $ 1500
​BUY IT NOW: $ 750
---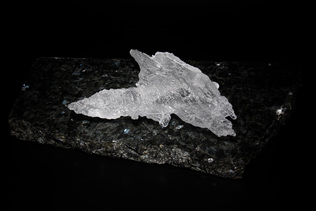 Artist: Ali Rogan
Title: Hemlock Marrow
Medium: Cast Glass
Value: $ 1000
​BUY IT NOW: $ 500
---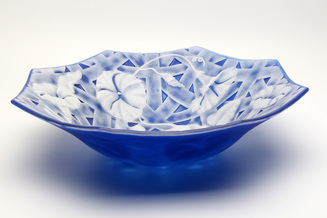 Artist: Heather Hartle
​Title: Basket of Glory
Medium: Cameo Engraved Glass
Value: $600
​BUY IT NOW: $ 400
---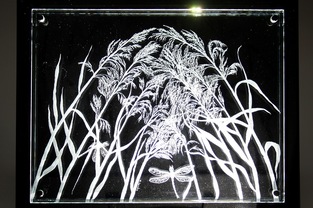 ​
Artist: Margot Thigpen
Title: Summer Breeze
Medium: Engraved Glass
Value: $ 400
​BUY IT NOW: $350
---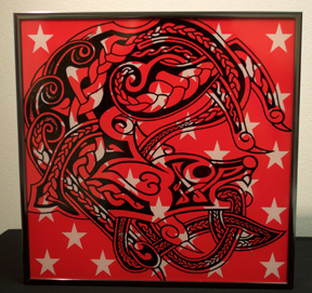 Artist: Clay McGlamory
Title: Fenris
Medium: Vitreous Enamel Mono-print
Value: $400
​BUY IT NOW: $250
---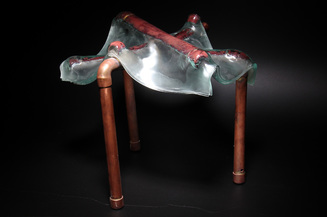 Artist: Rick Nelson
Title: Tripod
Medium: Kiln Formed Glass/Metal
Value: $ 500
​BUY IT NOW: $ 250
---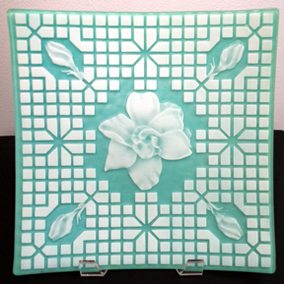 Artist: Heather Hartle
Title: Finding Gardenias in the Maze
Medium: Cameo Engraved Glass
Value: $400
​BUY IT NOW: $250
---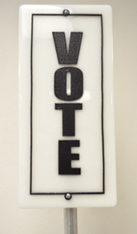 Artist: Kathy Little
Title: VOTE
Medium: Kilnformed Glass
Value: $250
​BUY IT NOW: $ 250
---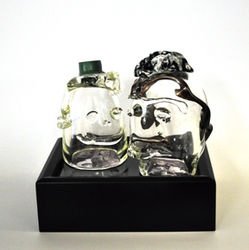 Artist: Caroline Riley
Title: Fred and Ethel Murtz
Medium: Blown Glass
Value: $400
​BUY IT NOW: $200
---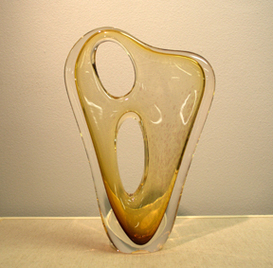 Artist: Neil Duman
Title: Gold Double Pierced
Medium: Blown Glass
Value: $240
​BUY IT NOW: $160
---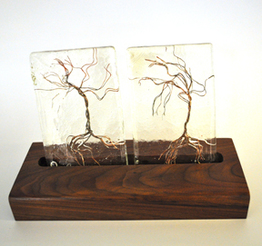 Artist: Caroline Riley
Title: Live Oaks
Medium: Molded Hot Glass and Copper Wire
Value: $300
​BUY IT NOW : $150
---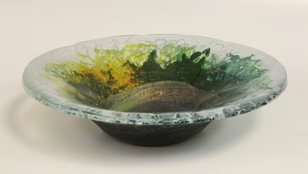 Artist: Robin Short
Title: Emulsion
Medium: Fused Glass
Value: $ 350
​BUY IT NOW: $150
---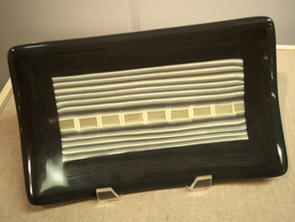 Artist: Chris Nemacheck
Title: Gray Window Tray
Medium: Fused Glass
Value: $150
​BUY IT NOW: $120
---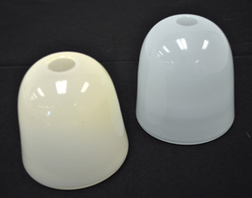 Artist: Gayle Forman
Title: Gumdrop Bud (set of 2)
Medium: Blown Glass
Value: $60
​BUY IT NOW: $ 50
---