---
Happening Now

---
---
---
---
---
Jurors: Diane Wright, Curator of Glass, Chrysler Museum of Art and Sheila Giolitti, Mayer Fine Art Gallery
​
This exhibit will be open to public leading up to and during the GAS Conference 2017. 23 VGG artist will be displaying artwork! Plan to attend the opening reception!
​
For more detail....​"Embracing Narrative by PACC"
---
​Future Events
---
Give Local 757!!! 2017
May 9th - 24hour - $10 donations
​ Help support the Guild!
​
These funds will support the following:
VGG Member Exhibition at Slover Library during GAS Conference 2017 (Display Pedestals, Receptions)
VGG Tech Booth Display during GAS Conference 2017
---
The guild will set our goal higher for 2017 Give Local 757 and strive for 100% participation from our membership.
​
More detail...
GIVE LOCAL 757!
---
Flameworking and Fusing Workshop
TBA 10:00am-5:00pm

Cristallo Art Center
11835 Canon Blvd.
Suite C103
Newport News, VA
757-596-3551 or arogan@cristalloartcenter.com

Emilio Santini and Ali Rogan are offering a class combining flameworking and fusing. Students will learn to create flame worked elements that can be combined with their fused glass projects. Also, students will design fused components that can later
be worked at the torch. Bring images of your work to inspire ideas for the class.​ FEE: $150.00 Guild Fundraiser
---
General Meeting and Artwork Drop Off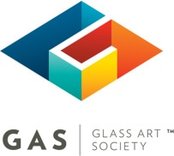 Monday May 15, 2017
6PM

Slover Library
Community Engagement Room
235 E Plume Street
Norfolk, VA
---
Members will drop off their accepted artwork for the Virginia Glass Guild Member Exhibition. This will also be the final planning session for the two related opening receptions and the Virginia Glass Guild Tech Display Booth for the GAS Conference.
---
May 26-28, 2017
Registration is NOW OPEN.

Cristallo Art Center
11835 Canon Blvd.
Suite C103
Newport News, VA
757-596-3551 or arogan@cristalloartcenter.com​
​Mixed media artist, Susan Taylor Glasgow, takes you through the engineering basics of creating your own mixed media lighted and hanging sculpture. Students will learn about the very specific world of lighting hardware and will design their own sculptures using found objects and fused glass components created during class. Feel your imagination is bigger than 3 days? No worries, students will learn everything needed to complete their sculptures in their own studios, including basic electrical wiring, safety, and assembly of lighted works. More details..
"It's Not a Chandelier..
---
​Virginia Glass Guild Member Exhibition
​May 25-July 9 2017 Slover Library
235 E. Plume St.
Norfolk, VA
Virginia Glass Guild members are invited and encouraged to participate in this exhibit to be held throughout beautiful Slover Library. The artwork will be juried to insure that each guild member will have at least one piece included in the exhibit. The show will be open to the public during
GAS Conference 2017
and for five weeks following. The Guild will provide pedestals with vitrines for this public exhibit. $10.00 per artist for food and refreshments.
Email has been sent to submit artwork images. All images are due Sunday, March 19, 2017
More Detail.."
VGG's Member Exhibition"
---
---
VGG's Tech Display
The guild plans to be part of the
Tech Display
during the GAS Conference. Volunteers are needed to gather display materials which will showcase guild activities and members. Plan to shoot images and video at guild events or studio time with other members.
Requesting Images
---
General Meeting and Annual Guild Picnic
Sunday in June TBA
24389 Mouring Drive
​Carrollton, VA