General Meeting and Annual Guild Picnic
Sunday June 11, Noon - 3pm
24389 Mouring Drive
​Carrollton, VA
Invitation Extended to Virginia Glass Guild Members

​The Pinkhams have again this year graciously offered their lovely gardens for the last General Meeting of the membership year. This is a pot luck picnic with each member bringing a dish to share. The guild will provide the main dish, and the Pinkhams will be offering beer and wine!
The annual picnic is always a great time to socialize and a rare opportunity to photograph your artwork in an amazing setting. Bring your artwork, bring your camera, bring a dish, bring a chair!
---
VGG's GAS Conference Tech Display
BOOTH #18
NORFOLK MARRIOTT
FLOOR 1
NORFOLK BALLROOM III & IV
VIRGINIA GLASS GUILD MEMBERS ATTENDING THE CONFERENCE:
PLEASE STOP BY THE VGG TECH DISPLAY BOOTH TO PICK UP A VGG LOGO FOR YOUR CONFERENCE PASS. HELP SPREAD THE WORD ABOUT THE GUILD!
MANY THANKS TO DAN KISTLER FOR DESIGNING AND DONATING VGG LOGO T-SHIRTS FOR THE TECH DISPLAY BOOTH STAFF TO WEAR.
​
MANY THANKS TO ALL WHO VOLUNTEERED!
​
---
General Meeting and Artwork Drop Off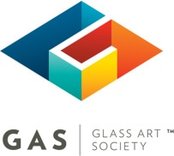 Monday May 15, 2017
6PM

Slover Library
Community Engagement Room
235 E Plume Street
Norfolk, VA
---
Members will drop off their accepted artwork for the Virginia Glass Guild Member Exhibition. This will also be the final planning session for the two related opening receptions and the Virginia Glass Guild Tech Display Booth for the GAS Conference.
---
General Meeting and Scholarship Presentations
Sunday April 2, 2017
2-4 pm
The Glass Wheel Studio
128 W. Olney Road
Norfolk, Va
The guild will hold a general meeting featuring Education Scholarhip presentations by Gayle Forman and Robin Short. Stay for the tour of the studio spaces and enjoy Organica by Marti Negri and Layered Up Invitational Exhibition being held in the gallery.

Meeting will also cover:
Give Local 757 Fund Drive, May 9
VGG Membership Exhibition, Slover Library
VGG Tech Display Booth, GAS Conference
Glass Art Society Conference, June 1-3

---
General Meeting and Pedestal Workday

January 17, 2017 -POSTPONED!! Due to weather.
Cristallo Arts Center
11835 Canon Blvd.
Suite C103
Newport News, VA
757-596-3551 or arogan@cristalloartcenter.com
Lend a hand to work on the 30 pedestals needed for public exhibitions. This is the third workday the guild has held, and we are progressing nicely. No experience necessary, we will train you on the job! We will putty, sand and paint. A brief general meeting will be held.
---


Pedestal Workshop

Saturday, November 5, 2016 10am-5pm

Pedestal Workshop
121 Jeffersons Hundred
Williamsburg, VA

An all day workshop with lunch provided to work on the 30 pedestals needed for public exhibitions. This is the second workshop the guild has held, and we have a good start on the project. This will require putty, sanding and painting skills. No previous experience necessary. We'll train you on the job!

The Guild will need to provide pedestals with vitrines for

GAS Conference 2017

public exhibit. Volunteers will be needed for workshops related to this project. These pedestals will allow the Guild to expand their presence into many public venues in the future.
---
Photography Workshop​
​** NEW DATE:
Saturday, August 6th 10:00-3:00 pm **
​
Cristallo Art Center
11835 Canon Blvd.
Suite C103
Newport News, VA
757-596-3551
​
Guild member Rick Nelson will demonstrate the set up and lighting for photographing glass art in the first hour of this workshop. Time slots are available following the demo for members to have their artwork photographed at a cost of $10 per image and $10 for a CD if required. A pizza lunch is planned for all attending. Contact Ali Rogan to reserve a time slot and discuss special requirements for your artwork.
arogan@cristalloartcenter.com
---
Annual Guild Picnic & General Meeting​

​Sunday, June 26, 12:00- 4:00pm
Carrollton, VA
​
Guild members Bill and Linda Pinkham have again graciously offered their beautiful gardens for a picnic and final meeting of the year with officer elections. This will be a potluck picnic with the guild providing the meat entrée. Members were encouraged to bring artwork to photograph in the gardens. This is always a lovely way to spend an afternoon!
---
---
Meeting and Presentation!


Sunday May 15, 2016Location: Williamsburg, VA
Deborah Ayres and Joan Biddle will each give a presentation describing what they learned as a result of receiving an Educational Scholarship Award from the guild. There will be a general meeting and social hour with cake and tea, coffee or wine. Guild member Deborah Ayres has offered her home studio to gather. Details were sent by Mailchimp on May 11th to all of the Guild's members. RSVP was requested in the email, please contact:
president@virginiaglassguild.org
if planning on attending.
---
---
Pedestal Workshop & Members Meeting

​Saturday, April 9th, 2016 2:00-4:00 pm

Cristallo Art Center
11835 Canon Blvd.
Suite C103
Newport News, VA
​
The guild currently owns 10 pedestals for displaying work at community exhibits and sales. During this workshop guild members will lend their putty and paint skills to creat another 15 pedestals, adding to our collection before the guild sale later in the month. Many hands make a lighter work for all! Please consider volunteering for this effort.
Thank you Clay, Cate, Holly, Heather, Rick, Ali, Rick R. Robin and Mac for leading a helping hand.